« Howard Lincoln is a Gigantic Idiot | Main | Running Portland »
October 02, 2008
My 15-Year Award
I received my 15-year service award at our group meeting last week. Here it is in all its crystal glory: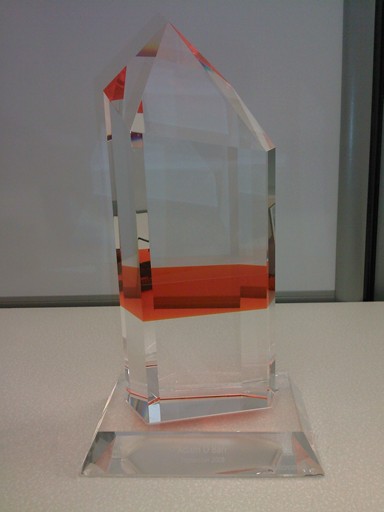 It is quite a clever design; the only actual orange on it is the band around the middle, but it reflects internally so that it looks like the top is orange also. Here's a view from the top: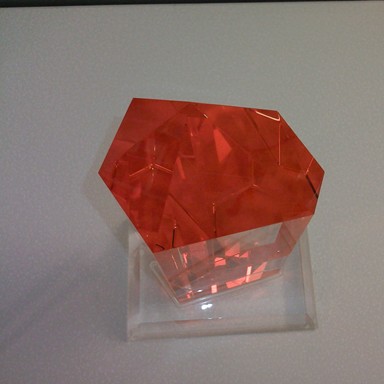 I was inspired to bring in my other service awards, which pre-date the new-style awards. Here they are getting to know one another: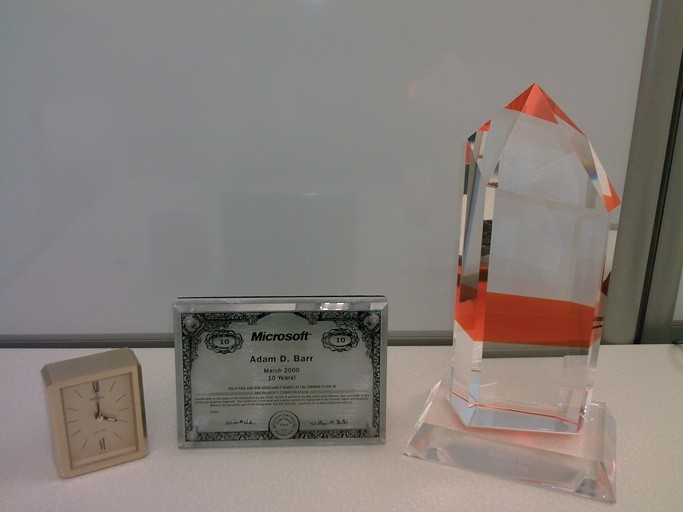 Hmmm, seems like something is missing from that photo. Oh right, you can't see what they are saying to each other: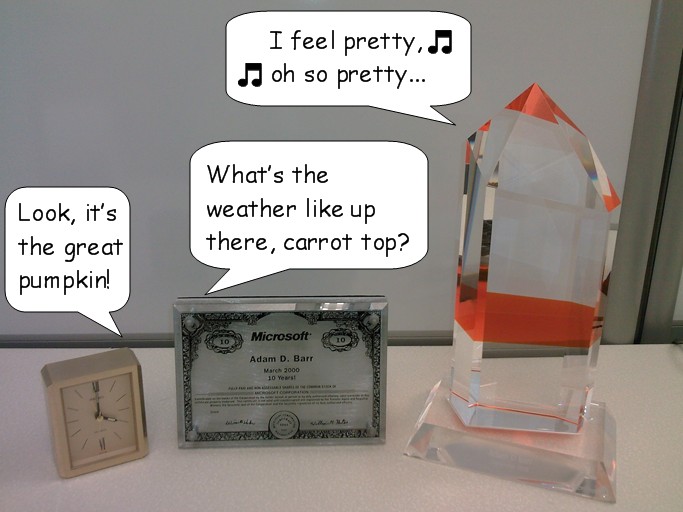 I also noticed there was a Facebook group Microsoft Old-timers, whose qualification is 15+ years at the company. Bing!
Posted by AdamBa at October 2, 2008 09:58 AM
Comments
you can purchase the new 5 year and 10 year awards too - plan to do that?
Posted by: Sid Singh at October 2, 2008 10:39 AM
I don't think so, although they do make a nice set next to each other (other people on the Dev Excellence team have 5 and 10 year crystals so we set them up next to each other to compare). But it would cost $400 or so to buy them both.
- adam
Posted by: Adam Barr at October 3, 2008 07:00 AM