« Off to See the Woz | Main | Co-Opting Mini? »
October 10, 2006
Microsoft Charity Auction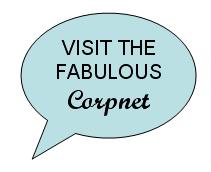 Microsoft is having an online auction as part of the annual giving campaign. Among the items available are 9 Zunes, which you will receive a week ahead of the official release. They are offering 3 white, 3 brown, and 3 black. If we take people's bidding as an indication of color preference, then white is the least popular (average high bid when I checked was $305), black is the most popular ($358) and brown is in the middle ($340). I like the brown one myself, since it's the most unusual.
Another item up for bid is Raymond Chen offering to link to your website from his blog (currently this is bid up higher than the Zunes). He comments that this will probably be worth about 2000 hits. On this site I usually get 4000 or so visits a day, so it's probably not worth bidding on. Sudden thought: should I offer a link from me as an auction item? Would anybody pay to get me to link to their site?
As an aside, this is the 500th post on this blog. At first I thought that maybe I should reserve that post for something special. Then I thought maybe I should have it be a post that just said "This is the 500th post." Finally I decide that it would be most appropriate to have the 500th post be whatever inane thing I happened to throw up that day. QED.
Posted by AdamBa at October 10, 2006 08:47 PM
Trackback Pings
TrackBack URL for this entry:
http://proudlyserving.com/cgi-bin/mt-tb.cgi/505
Comments
Hi Adam,
I enjoy reading your posts. A few years back when you were taking some time off from MS we emailed about your PDF book, which of course is now a great print book!
A friend of mine, Karel Baloun, has also released a PDF of his book "Inside Facebook", with a site and blog at www.fbbook.com, I hope you'll check it out. Let me know if you'd like a review copy.
There's also coverage on it today over on www.gigaom.com. Thanks Adam,
Ted

Posted by: Ted Matsumura at October 13, 2006 01:53 PM