« Software Engineering Goal: Expose Bugs Faster | Main | "Imagine the Magic": Where Are They Now? »
October 02, 2006
Microsoft's Corporate Network as Recruiting Device
I remain convinced that the main challenge for Microsoft is recruiting. If we can hire the people we need we will succeed, and if we don't we will fail. Same notion for retaining people once we hire them.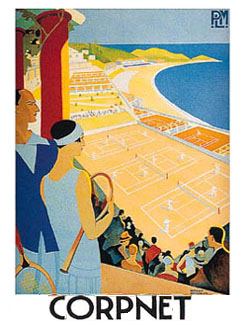 So, we need to hype the benefits of working at Microsoft. We've got pre-owned office supplies and free t-shirts and printers that scan. But there's something else we have available for employees. It's the fabulous repository of information that is the Microsoft corporate network, affectionately known as "corpnet".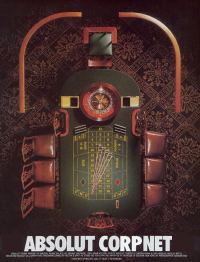 Consider what you can access once you get your blue badge:
Video recordings of talks from Research, Engineering Excellence, the Enterprise Computing Series, the EE/TWC Forum, etc.
Think Week papers going back to 2004.
The library, with all of its online journals, book summaries, e-books, and who knows what else.
Toolbox, that ever-surprising repository of huddled code masses yearning to breathe free.
All those internal blogs you've been reading about on Mini-Microsoft (yes, Steven Sinofsky is still posting and knocking 'em out of the park).
All the famous videos...the "Behind the Technology" VH-1 spoof, Bob Muglia in "American Coder", Brian Valentine's takeoff on Molson Canadian, Steve Ballmer hopping around on his toes, "Developer Fear Factor", "We Share Your Pain", and the list goes on.
And that really secret confidential thing about [censored] and [can't say that in public] and [sorry, NDA only!]. You get the idea.
I'm tellin' ya, the corpnet is the place to be. If it sounds good, grab your resume and head on over. We've got a network tap waiting just for you!
Posted by AdamBa at October 2, 2006 09:29 PM
Trackback Pings
TrackBack URL for this entry:
http://proudlyserving.com/cgi-bin/mt-tb.cgi/501
Comments
I agree that the corpnet is a great resource. Sometimes I am amazed at what we can learn, the online classes and stuff. And then there is the day that you go to look for something...ugh. Could we PLEEEEEZZZ implement Google Search or something. The search is just plain useless and without any logic whatsoever, almost making the entire resource useless.
Posted by: Not Really at October 4, 2006 09:25 PM